I now introduce to YOU, the one and only, Nicky Braun Collection! Looking for something new? I know I am, and I'm sure you are too! We are happy to introduce the new collection by Nicky Braun which is both beautiful and trendy! Welcome to the Shiny Rock Polished family Nicky Braun!
Story time!
Wondering where the Nicky Braun Collection started? What inspired the
designer? Or why this Collection is SO IMPORTANT to us? Let me share this with you….
History and Symbolism of The African Elephant Hair Bracelet
Let's start where it all began. It is an extraordinary story and forms part of our African history. Now that i've got your attention on with the tale; In past centuries, tribal elephant hunters made an expandable bracelet from the tail hairs of elephants. These bracelets were given as gifts and were thought to possess magical powers. OOOH!
In African culture elephants are a symbol of beauty, power, and strength. The elephant is also praised for its stamina, intelligence, cooperative spirit and size, longevity, and loyalty.
Ever heard of the Elephant Hair Bracelet? I hadn't either! The Elephant Hair Bracelet is famous in Africa (specifically Botswana) as traditional African people believe that those bracelets bring the wearer GOOD LUCK. They believe whoever wears this bracelet will be blessed with heath, life and prosperity. I could use a bit of luck in my life after this year… Send some blessings my way too!! It is said that people who wear this bracelet are protected against any misfortunes, harm and illnesses.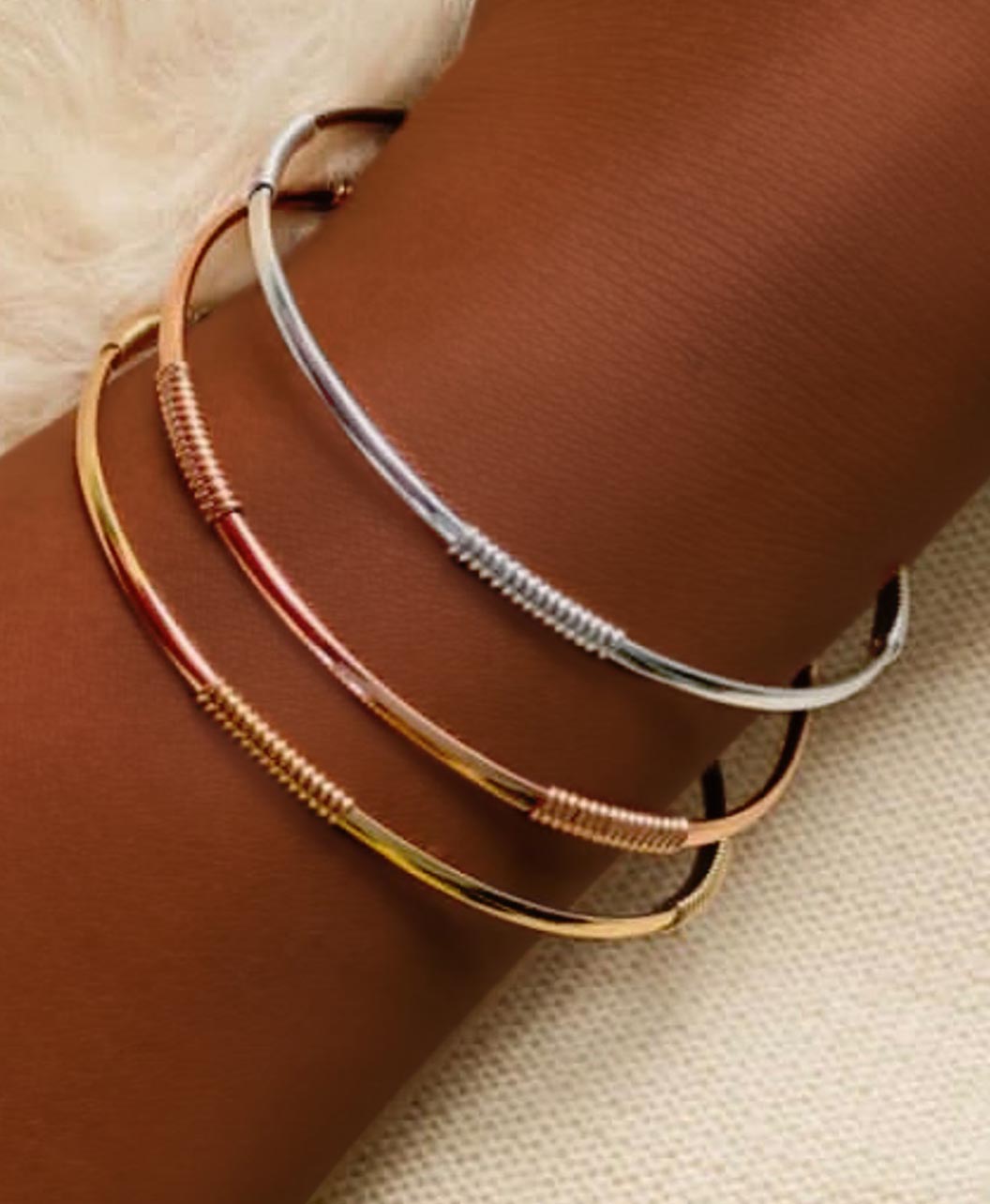 The legend of the African hair bracelet dates back about 1500 years. You can't get any more ancient than that! Can you even imagine that the elephant has such a legacy? BUT WAIT. There's more! People in Africa believe that an elephant is the connecting factor between heaven and earth, this kind of mythology gives the elephant hair bracelet even more significance in the African culture.
What a cool backstory!
Why the Nicky Braun Collection is dear to our hearts?
The meaning of the Elephant Hair Bracelet gave me chills! Good chills! Did you feel the same way? We absolutely love this collection and can't wait to stock more of Nicky Brauns magnificent pieces.
Nicky Braun has re-created the bracelets in precious metals just for YOU.  Each expandable bracelet is personally hand-crafted with time & car using quality silver and 14kt gold-filled wire.
The bracelets feature two knots or four as well as three or four strands. The legendary good fortune promised by the wearing of these bracelets is second only to the pleasure of owning this fine piece of jewellery!
Top picks from the Nicky Braun Collection
The gold filled African inspired jewellery is affordable and great for everyday wear.. Guess what? It is GREAT for all skin types and it is hypoallergenic! These unique Bracelets are beautiful on their own or when stacked together. DON'T WORRY! These bracelets don't contain real elephant hair. PEWH!
How you can clean and care for you Nicky Braun Jewellery. Want to know how to take care of your jewellery? Don't worry I'm here to save the day, I'll help you take good care of your jewellery!
Here's how:
Clean your jewellery every now and then to avoid build-up of dirt.
To clean, gently brush with a soft bristled brush & warm soapy water, or any jewellery cleaner of your choice.
Rinse clean, dry and polish with a soft fibre free cloth.
For the elephant hair style bracelets, gently knock on a soft surface to remove any water trapped in the knots.
The Nicky Braun Collection is not only beautiful but unique carrying with it a beautiful story of African heritage.
Feel free to chat with me of you have any questions, I'm always online!
Love
Jennifer